No Eye Scrolling for Samsung Galaxy S4 after all?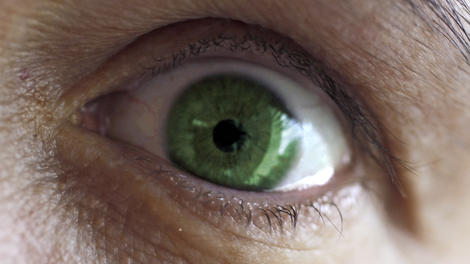 While Samsung's touted Eye Scrolling technology was expected to appear in the Galaxy S4 tomorrow, we're now hearing that we might have been getting slightly ahead of ourselves.
We'd previously heard that the S4 would be able to scroll down documents and web pages by recognising our eye movements.
However, Bloomberg now reports that Eye Scrolling is a no-no for the S4, with its sources claiming that the eye tech, while featuring, won't be quite as advanced as we hoped.
Instead, the S4 will feature more simplified eye-recognition technology, including Eye Pause, which will put a video on hold when someone diverts their gaze from the screen.
We've got our eye on you, Samsung
However, the sources do state that the scrolling feature might appear in later models. Meanwhile, there are still plenty of other things we're expecting to see in the S4, including a 5-inch HD display, 13MP camera and wireless charging.
The Galaxy S4 will be revealed in all its glory tomorrow night. We'll be there to give you the details when it all comes out of the box.
Source:
TechRadar.com